to entrepreneur's promising ideas
to tomorrow's innovation in healthcare
At AdBio Partners, we invest in and develop the most innovative early-stage startups in life sciences in Europe.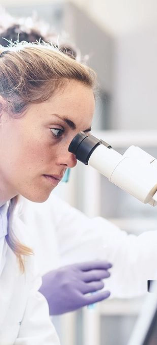 Building the next generation of pioneering life sciences startups
AdBio partners is a VC firm with a strong entrepreneurial spirit, specialized in early-stage investment in the most promising life sciences startups in Europe.
We explore new territories to source and develop breakthrough medical discoveries across various therapeutic areas and drive inventive European life sciences startups towards success.
We work with leading research institutions and well-established technology transfer offices in Europe, with the support of a strong network of scientific & industrial partners and international VC syndicates
.
We are entrepreneurs and investors
At AdBio partners, we are committed to leading a unique approach as both entrepreneurs and investors.
AdBio partners has built a strong team of experts with extensive business, scientific and financial expertise. We firmly believe this strategy enables the early identification of the most promising therapeutic innovations to kick-start and grow sustainable startups together with scientific founders and academic institutions.