At AdBio partners, we rely on a highly experienced team with extensive medical, scientific, operational and business expertise.
Our collaborative and complementary team of professionals has a full understanding of the entrepreneurial process and is expert in the medical field as well as in founding and managing companies. We also work closely with our multidisciplinary network of experts to assess the scientific and financial risks of our investments.
Alain HURIEZ
Chairman and Managing Partner
Geoffroy DE RIBAINS
Managing Partner
Clément BERTHOLET
Partner
Sidonie FABRE
 Chief Financial Officer
Emma Gasol
Investment Director
Adrien CLAVAIROLY 
Senior Associate
Arnaud FOUSSAT 
Operating Partner
Alejo CHORNY 
Operating Partner
Laurence de Schoulepnikoff
Venture Partner
Sandie LARTILLEUX
Middle Officer
Alain HURIEZ
Chairman and Managing Partner
Alain brings over 30 years of experience in Life Sciences and finance. He started his career as a General Practitioner (GP) and then spent ten years in biotechnology drug development and regulatory strategy as vice president of Quintiles (IQVIA) Europe. From 2002 to 2012 he was a life sciences entrepreneur, associate partner at Truffle Capital, and CEO of Neovacs (vaccines) and TcLand-Effimune (now OSE-immuno) (molecular diagnostics, biologics). Alain has successfully founded five French biotechnology companies, including Theravectys (lentivirus vaccine platform) and Samabriva (enabling technology platform). He has been involved in personalized medicine initiatives at the European level, as founder and chairman of EPEMED, the European PErsonalized MEDicine association.
Alain joined the VC firm Advent Life Sciences in 2012. He founded AdBio Partners (formerly Advent France Biotechnology) in 2016. Alain was the first investor in Orphalan, a commercial stage EU/US company in rare diseases. He has been chairman of the board between 2015 & 2022. Alain's medical and biotechnological background, his experience as a serial entrepreneur and a leading executive, his expertise in clinical development as well as his networks, are critical to identifying early-stage biotechnology projects and to mentoring managers towards building successful businesses.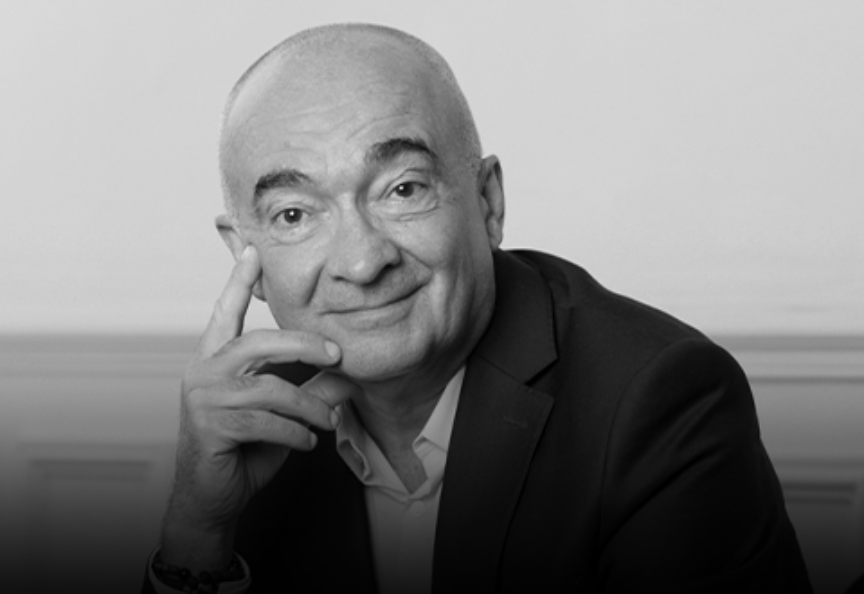 Medical doctor & MBA, Picardie Jules Verne University, France
Master's in health economics, La Sorbonne University, France.
Cooking, running, opera, family, gardening, art collector
Since 2010 Alain has also been president of the Public Foundation Albert Gleizes, a pioneering French cubist painter, overseeing the oldest artist colony and residency programs in France.
Matthieu COUTET
Co-founder and Managing Partner
Matthieu brings more than 15 years of experience in venture capital and operations, having spent a decade in tech transfer as head of company creation at Inserm Transfert (Paris, France) and managing partner at Inserm Transfert Initiative. He handled investments in 14 seed-stage companies including Enyo Pharma, Eyevensys, Sensorion and Inotrem. He also served as VP operations & business development at two French biotechnology start-ups, TherAchon (sold to Pfizer) and Annapurna Therapeutics (merged with Adverum Biotechnology).
Matthieu co-founded AdBio Partners with Alain Huriez in 2016.
Matthieu not only brings a wealth of experience in early-stage investor management, financial and operational strategies, but also a strong network of researchers, entrepreneurs and technology transfer officers with whom he has forged significant partnerships.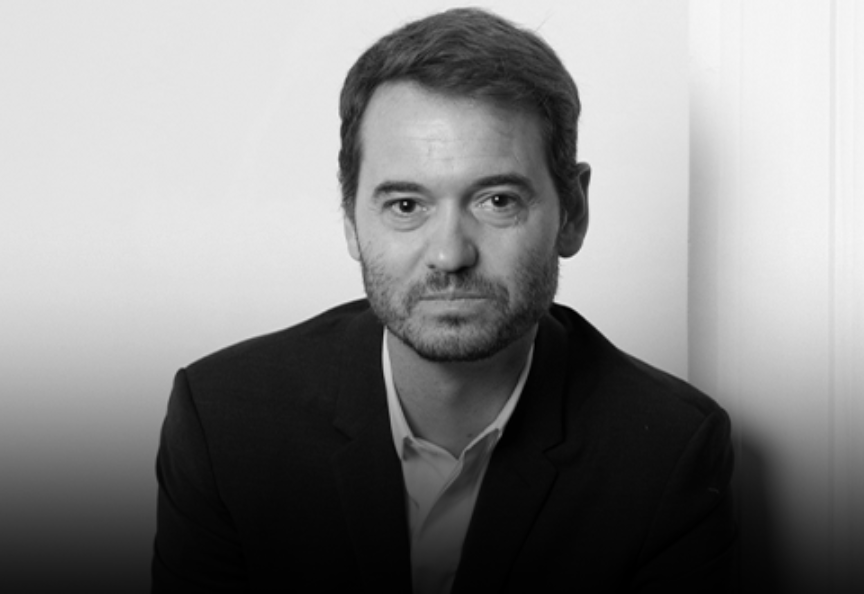 Master's in finance & management and an MSc, ESIEE (Paris, France)
Soccer, family, wildlife photography
Geoffroy DE RIBAINS
Managing Partner
Geoffroy joined AdBio Partners as operating partner in 2019, was promoted to partner in 2021 and to Managing Partner in 2023. In 2019 he co-founded and managed Gamut Therapeutics, a gene therapy company in ophthalmology, acquired by SparingVision in 2021. Prior to that he was CEO and co-founder of Step Pharma, where he led the discovery of a new class of oral drugs for immunology and cancer from target to preclinical candidate stage and raised €16M in equity.
Prior to founding Step Pharma he was investment director at Andera Partners and analyst at Atlas Venture, where he has been directly involved in 20 new investments, six M&A transactions and been on the board of eight companies. Prior to that, Geoffroy was a research scientist at Pavonis Inc., a VC-backed biotech startup based in the Boston area, and a consultant for Bioserve Ltd., a consulting firm specialized in biotech.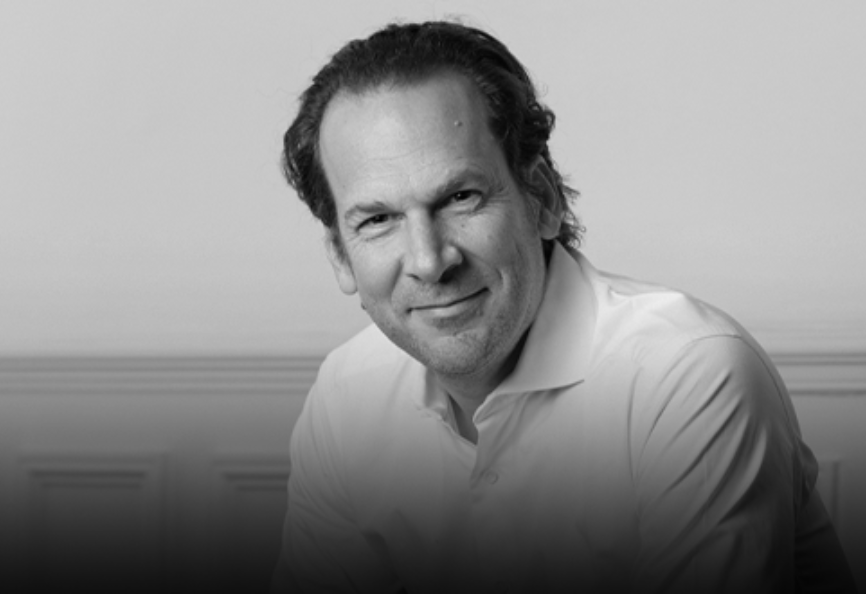 MSc. in molecular biology from Paris Descartes University, France
Tennis, skiing, travel, gardening
Sidonie FABRE
Chief Financial Officer
Sidonie joined AdBio Partners as chief financial officer in 2021. She has 20 years of managerial experience in the investment industry (listed and unlisted companies).
She was previously CFO at Crédit Agricole Régions Investissement. Sidonie started her career in finance as a sell-side analyst at CM-CIC Securities then as an asset manager at Covea Finance, before moving on to become receivership director for a court-appointed administrator. From 2012 to 2016 Sidonie worked as a business development manager in the engineering industry.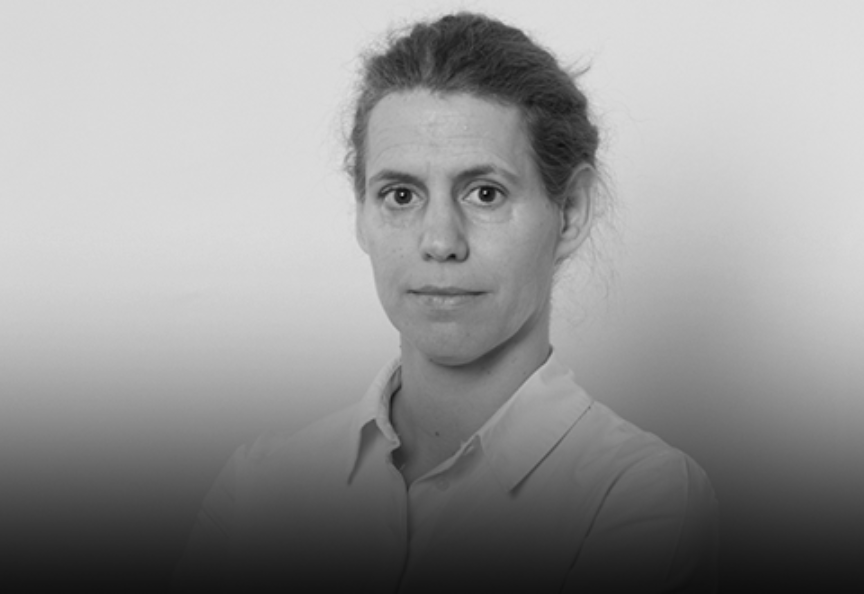 Master's degree in finance, Dauphine University (Paris, France)
Certified International Investment Analyst (CIIA)
Member of the French Association of Financial Analysts (Société Française des Analystes Financiers)
Swimming, horse riding, scuba diving, lyrical singing, family
Adrien CLAVAIROLY
Senior Associate
Adrien joined AdBio Partners in 2017. He has wide-ranging scientific expertise, including in molecular biology; key to evaluating the potential of new therapeutic innovations.
Prior to joining AdBio Partners, Adrien co-founded the biotech startup incubator La Paillasse in Paris, France. After training in electrophysiology at Oxford University, Lincoln College, Adrien pursued the Pasteur's Institute program on neuronal development and plasticity in the nervous system. He received his PhD at the brain and spine institute (ICM, Paris) where he studied the genetics of neural stem cells in the context of demyelinating diseases. Adrien's knowledge of the French scientific ecosystem is essential to identifying early-stage projects in close collaboration with the technology transfer offices of academic institutions.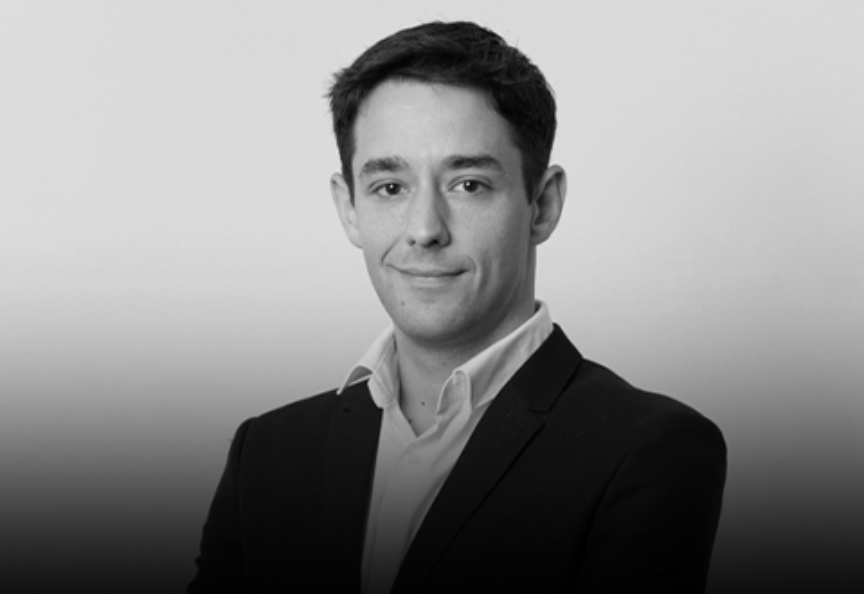 PhD in neurosciences (UPMC, Paris)
Master's degree in molecular biology and master's degree in integrative biology from Pierre and Marie Curie University (UPCM, Paris)
Science, politics, music, nature, skiing and hiking
Sofia joined AdBio Partners in 2021. She brought with her a dual background as a pharmacist with a strong knowledge in pharmaceutical R&D alongside a business degree. Prior to joining AdBio Partners, she contributed to the development of an innovative approach in ophthalmology working in a biotech company at the Institut Pasteur. Sofia has a wealth of experience in the pharmaceutical industry, as well as in public hospitals and academic research.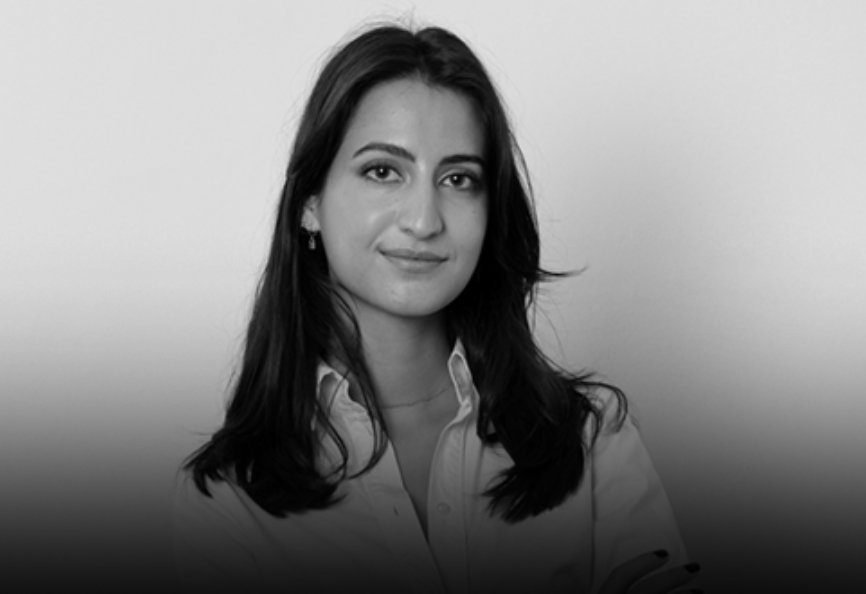 Pharm.D, Paris University
Master in Management, ESSEC Business School
Tennis, skincare, guitar playing
Francesc worked at the University of Barcelona's tech transfer office, Fundació Bosch i Gimpera, as project manager working on valorization, licensing and business creation, providing support to many spin-offs of the Spanish ecosystem. He is also chief business officer at the Associació de Biocenòlegs de Catalunya, the Catalunya biotech association.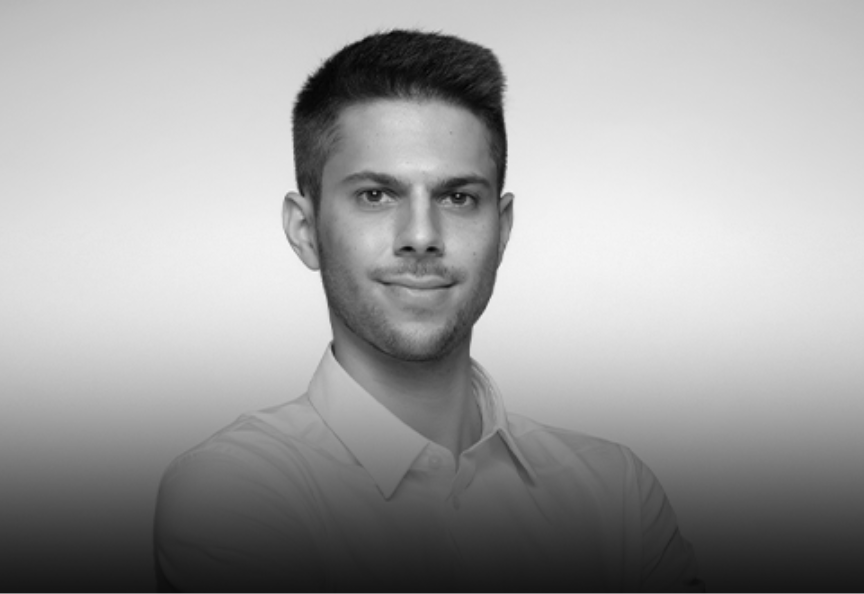 MSc business administration, University of Barcelona, Spain
BSc biochemistry, University of Barcelona, Spain
Gastronomy, climbing, chess player
Arnaud FOUSSAT
Operating Partner
Arnaud joined AdBio Partners as operating partner in 2017, bringing to the team more than 17 years of experience in the management of biotechnology companies. Arnaud is co-founder of four companies in AdBio Partners portfolio and is CEO of Alderaan Biotechnology and Yukin therapeutics, two companies dedicated to the development of innovative treatments for cancers.
Arnaud was previously senior VP, corporate development and alliance management at TxCell (acquired by Sangamo), a biotechnology company dedicated to the development of innovative cell therapies for chronic inflammatory diseases. There, he developed the first generation of cell therapy products using Regulatory T cells (Treg cells) and launched the first program on CAR-engineered Treg cells. Arnaud spent 12 years at TxCell, managing its cell therapy research and process development, whilst heavily involved in regulatory affairs and corporate development. Arnaud has a background in immunology with a specialization in immunotherapy and T lymphocyte biology.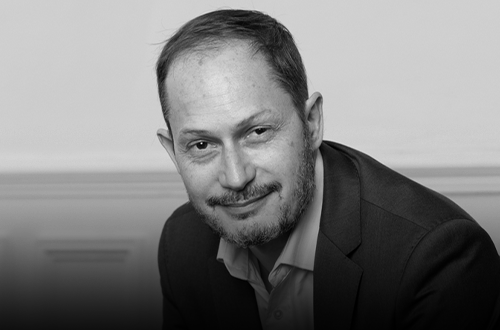 PhD in immunology, Paris VI University, France
MSc in immunology, Paris Pasteur Institute, France
Alejo CHORNY
Operating Partner
Alejo joined AdBio Partners in 2021 as operating partner and head of new Spanish operations. He began his career in 2018 with the biotech company Celdara Medical in New York, evaluating and identifying early-stage assets for licensing opportunities. From 2019-2020 Alejo was responsible for sourcing external technologies that strategically fit BIAL Pharmaceutical's pipeline portfolio. In this position he was instrumental in the acquisition of Lysosomal Therapeutics. Since 2021 Alejo has been chief operating officer of Ribonexus (formerly Aglaia Therapeutics), a company developing new oncology therapies.
Prior to transitioning to the business side, Alejo spent more than 14 years in research, focused on immune-mediated diseases; he co-authored more than 35 publications in top-tier journals and filed two patents. Alejo was senior editor at the Journal of Experimental Medicine and performed post-doctoral research at the Icahn School of Medicine at Mount Sinai, New York. His time at the Rockefeller University included a stint at the technology transfer office. From 2018-2019 Alejo taught at the School of Medicine at the City University, New York.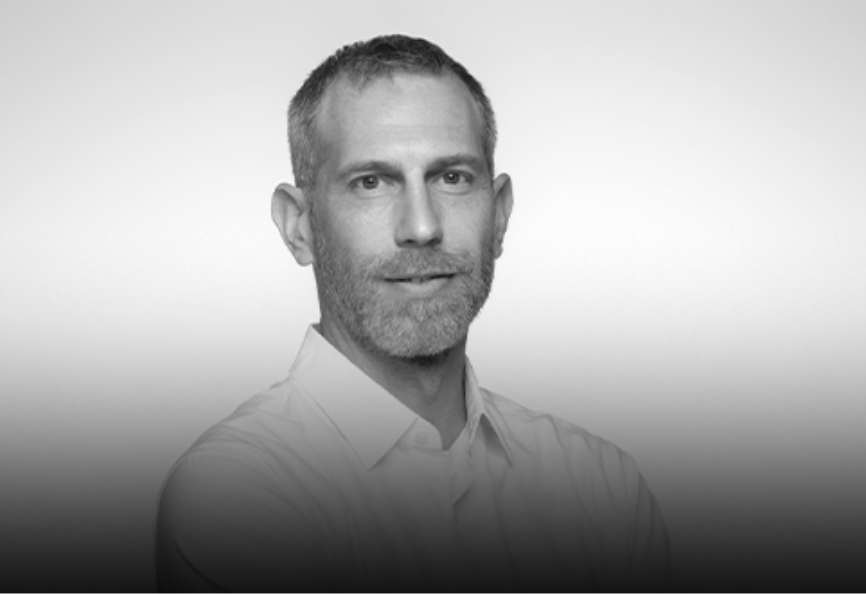 Ph.D. in immunology. Granada University-CSIC, Spain
B.S. in biology. Buenos Aires University, Argentina
Travel, scuba diving, cooking, teaching
Emma Gasol
Investment Director
Emma joined AdBio in October 2023, bringing more than 20 years' experience in the pharma and biotech industry leading all aspects of business development and external innovation management to drive enterprise-wide initiatives for pipeline generation, portfolio enhancement and accelerating strategic growth. She has an extensive track record of transactions from early development to commercial stage, including in-licensing, co-development, option rights and product acquisitions.
She began her career after her PhD, at Crystax Pharmaceuticals, a young biotech company incubated in the Barcelona Science Park in structure-based drug discovery. After that, she moved to Gebro Pharma, a commercially driven Austrian pharma company where she led the Corporate Development activities. More recently, she was Director of Innovation Scouting at Grifols, a leading global healthcare company that develops plasma-derived medicines.
Emma joined AdBio energized by the impact and transformative potential of early-stage investments in new technologies and therapies.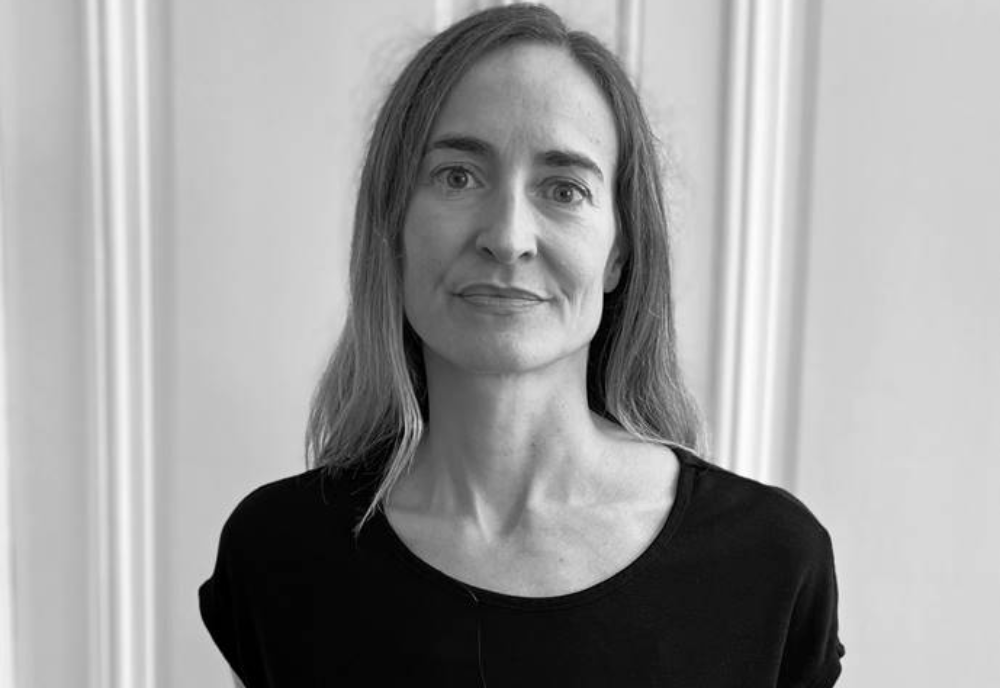 PhD in Biochemistry and Molecular Biology (University of Barcelona-UB, Spain)
Master in Business Administration (ESADE, Spain)
Degree Biochemistry (University of Barcelona, Spain)
Literature, photography, music, design, nature
Clément BERTHOLET
Partner
Clément joined Adbio partners in September 2021 as an operational investor. He brought his expertise in financial negotiations and his knowledge of the public sector in addition to his academic background in molecular biology.
Clément joined us two years ago as Operating Partner where he was involved in the initial development of Thabor Therapeutics before co-founding and leading Calida Therapeutics in the field of thrombo-inflammation, based on a US technology re-located to France.
Previously, Clément was deputy governmental delegate for business restructuring, reporting to the Ministers in charge of Economy and Finance, Industry, and Labor. His actions contributed to maintaining the jobs of more than 20k people in highly sensitive flagship cases including green steel producer Ascoval, Hayange rowing mill, Bridgestone Béthune, Lecta Condat and Courtepaille. Prior to this, Clément held several positions at the French Treasury, BNP Paribas, CIB New York and GDF Suez. Before joining the Corps des Mines training program, Clément had a background in biology with several internships in epigenetics at the Institut Curie and Cancer Research UK.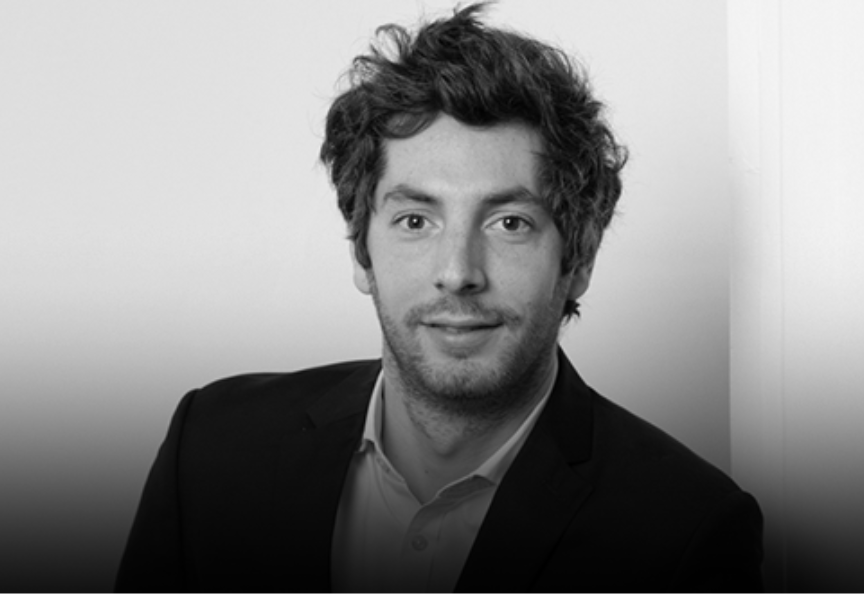 Graduate of the Ecole Normale in biology and health, Corps des Mines engineer in chief
MsC molecular biology, ENS Cachan/ Paris-Saclay University, France
News, politics, cinema, literature, opera, US football, soccer, surfing
Sandie LARTILLEUX
Middle Officer
She has a varied experience in administrative and financial management. She was previously an administrative and legal assistant at Crédit Agricole Régions Investissements. Sandie began her career as a cash manager at the MSA, then in cultural enterprises. In 2013, she created her own company, and will be artistic and administrative director until 2018. Sandie worked as a unit technical assistant and buyer at SNCF Réseau.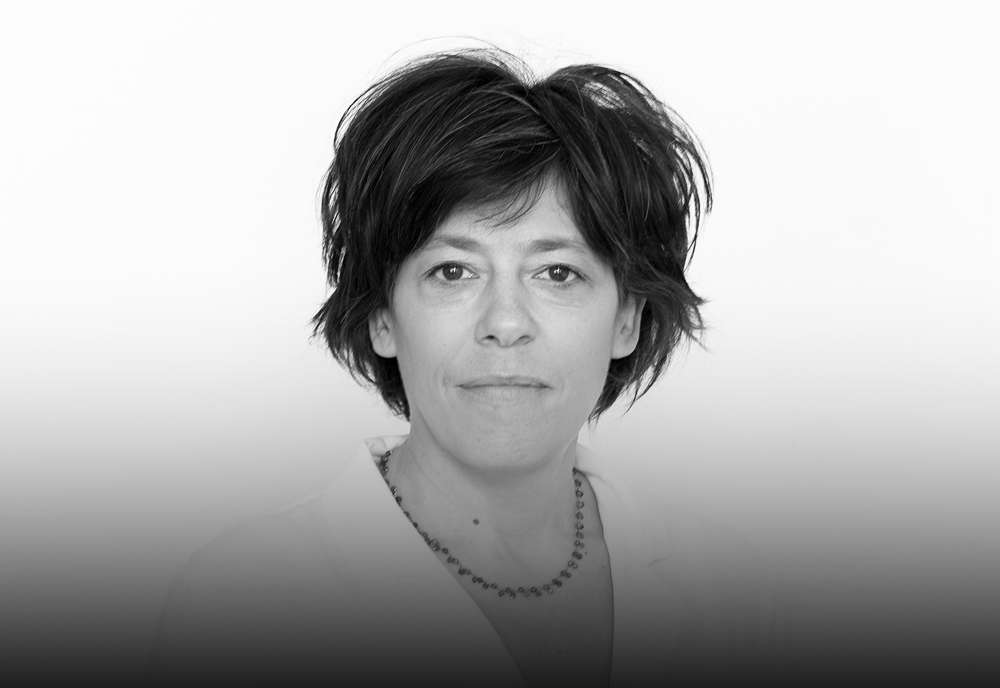 DUT in management of companies and administrations, finance accounting, IUT (Reims, France)
State diploma of dance teacher, National Dance Center (Paris, France)
Literature, performing arts, art visual, yoga
Laurence de Schoulepnikoff
Venture Partner
Laurence joined AdBio Partners as venture partner in September 2023 bringing more than 25 years' experience in the pharma industry in VC funded biotech start-ups, large corporate organizations, and mid-size private companies. Laurence has a very broad background covering multiple roles in the industry, and brings a strategic vision for company development (partnership strategy, portfolio strategy, exit strategy) as well as on company structure and general organization. She has a track record of negotiating and managing numerous transactions, including M&A, in- and out-licensing, partnering, and collaborations.
Strong leader and strategic thinker, Laurence has been leading teams and R&D operations and successfully brought various assets into clinical development. Laurence is currently CEO of Tridek-One, a biotech start-up developing first-in-class CD31 agonist modalities designed to restore the immune balance.
She brings a very extensive network within the industry, including board membership of the Swiss Healthcare Licensing Group (Swiss HLG) since 2013.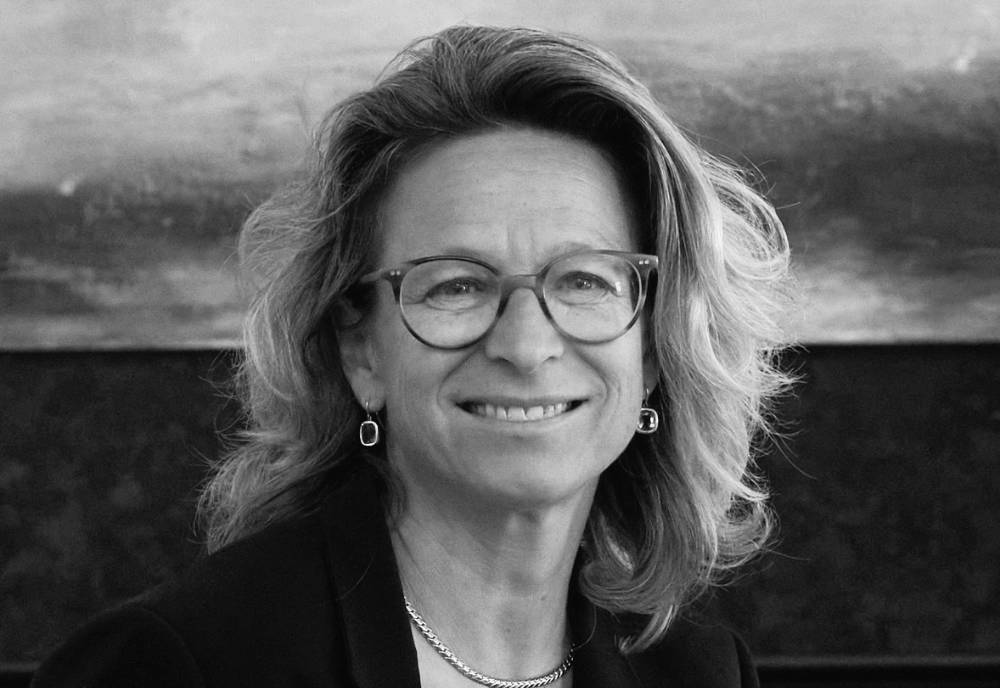 Master in Chemical Engineering from the Ecole Polytechnique Federale of Lausanne (EPFL).
Trekking, trail running and cinema